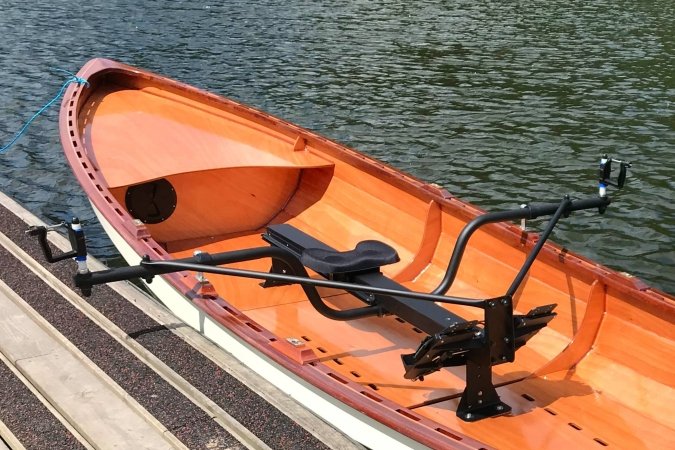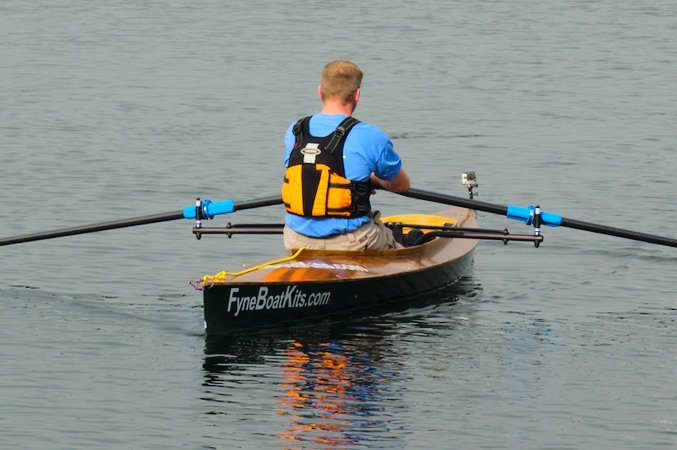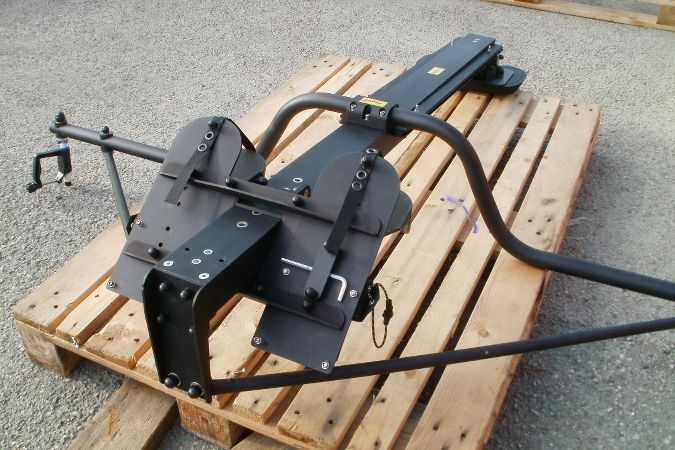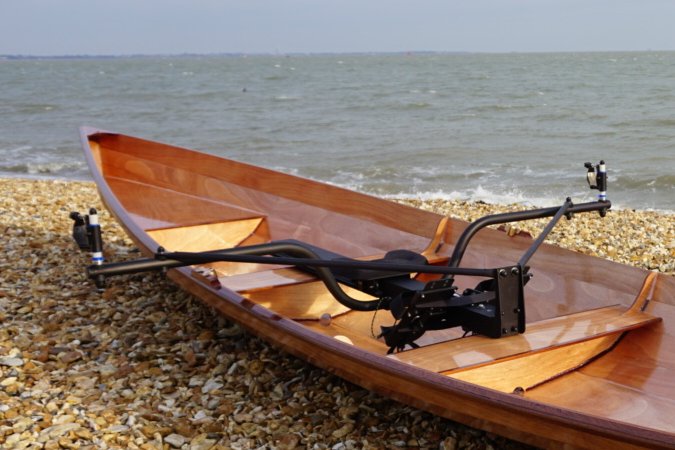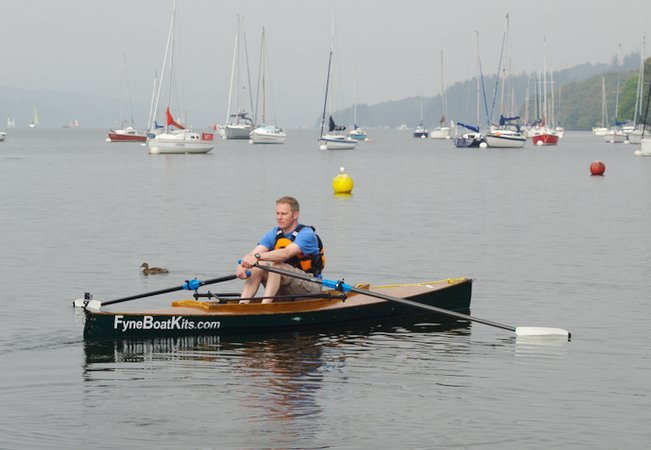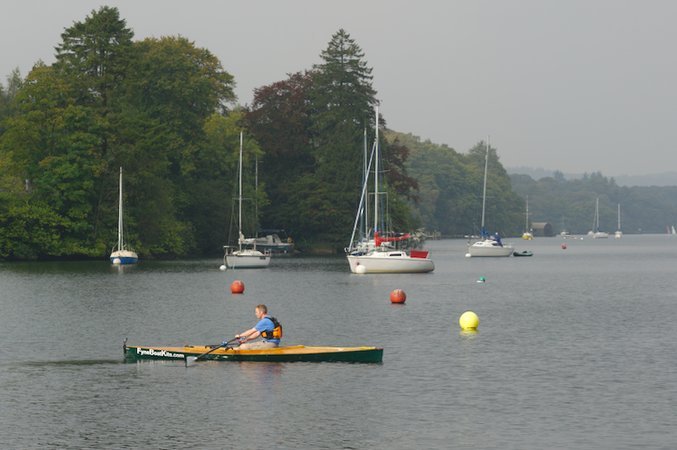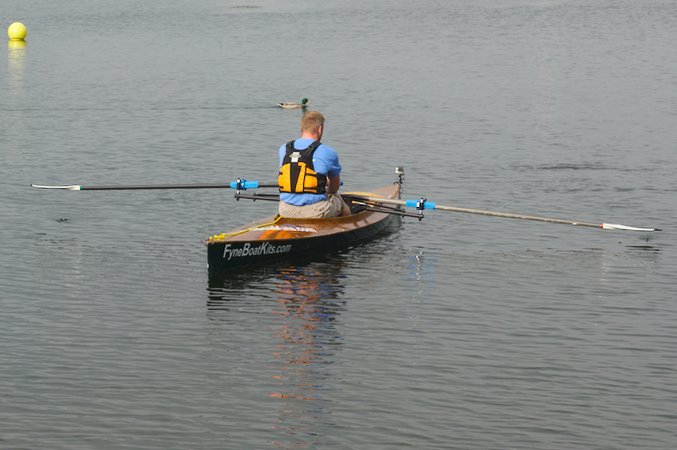 Distributed by:

The Big River rowing frame is a premium drop-in sculling outrigger unit for sliding-seat sculling. Using the different mounting kits available, the frame fits in most rowing boats at least 15 feet long with a clear space for installation.
This new sculling frame has been designed to solve the problems of existing rowing units. The sliding seat runs smoothly and the entire frame is designed to be durable. All parts of the unit are replaceable, using standard rowing parts where possible. The frame is assembled with bolts using the included allen key, which can be stored safely behind the foot stretchers, so that it is always at hand when adjustments are needed.
The height and reach of the footpads are adjustable to fit rowers of different leg length and foot size. It has a comfortable fabric-covered padded seat. The seat track slopes slightly to aid the return stroke. Martinoli rowlocks and height-adjustment shims are included. The rigger span is a standard 160 cm.
The Big River rowing frame has been developed with extensive real-world testing and is manufactured in the UK. The frame is made of aluminium and coated with a hard-wearing black enamel. It is assembled with stainless steel bolts with protective caps.
Every unit is fully assembled and tested before being broken down into three major sub-assemblies for transport: the main beam, cross-piece and foot-plate. It takes only a few minutes to bolt these parts back together when you receive the frame, using the simple step-by-step instructions and twelve included bolts.
The rigger is bolted in place inside the boat and can be removed at the end of the day for carrying the boat on a roof rack. The frame can be dismantled if necessary for easier transport or storage.
The mounting kit for production boats contains heavy-duty legs that form a wide and stable base for mounting the frame in a range of production boats. Use the diagram below to check whether these feet will fit your boat. Other mounting kits are available from our distributors to fit different boats.